February 2021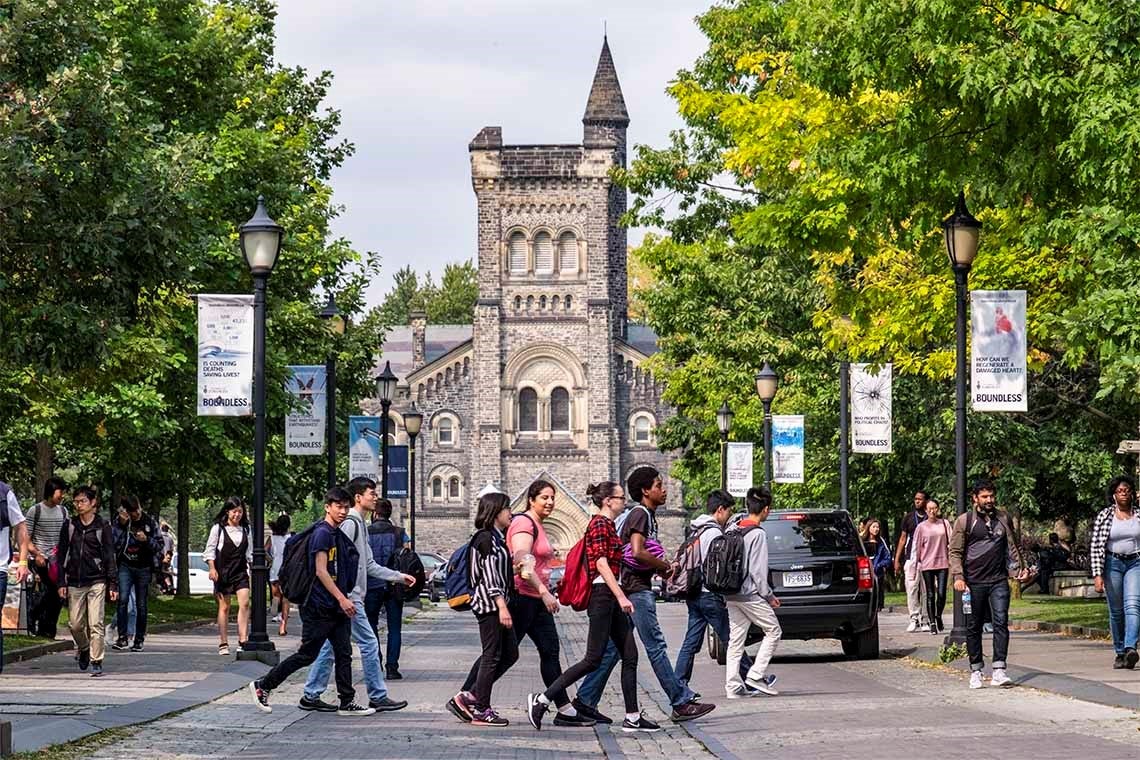 "Justin Trudeau must immediately pull Huawei funding": Conservative Party of Canada
Ottawa, ON – The Hon. Erin O'Toole: It is clear to our allies, national security experts, and Canadians that Huawei poses a direct threat to out national security interests. Yet, the Prime Minister chose to partner with this company.
Further context of China's proven security threat to Canada via Canadian universities:
---
Karamay High School walks fine line between teaching Canadian curriculum and trying not to run afoul of internal Chinese policies.
---
December 2020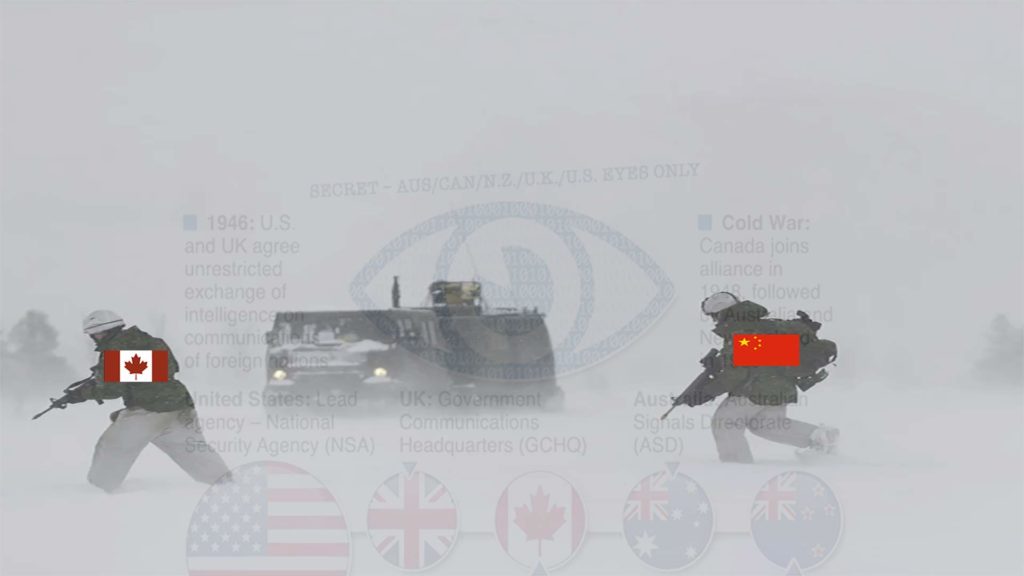 "Prime Minister Justin Trudeau invited troops from China's People's Liberation Army to train in Canada, according to a new bombshell report from Rebel News. The People's Liberation Army—known for such atrocities as the Tienanmen square massacre—were invited for cold weather training at CFB Petawawa, Ontario."

The Post Millennial
---
OCTOBER 2020
From the Post Millennial
And as reported by Global News:
Prime Minister Justin Trudeau on Wednesday dodged questions stemming from a report he has twice met with a Chinese businessman recently charged with running an illegal high-end Toronto gambling ring. York Regional Police last week busted what they allege was a high-end, illegal gambling operation run out of a Markham, Ont., mansion involving armed guards and human trafficking.
---
SEPTEMBER 2020: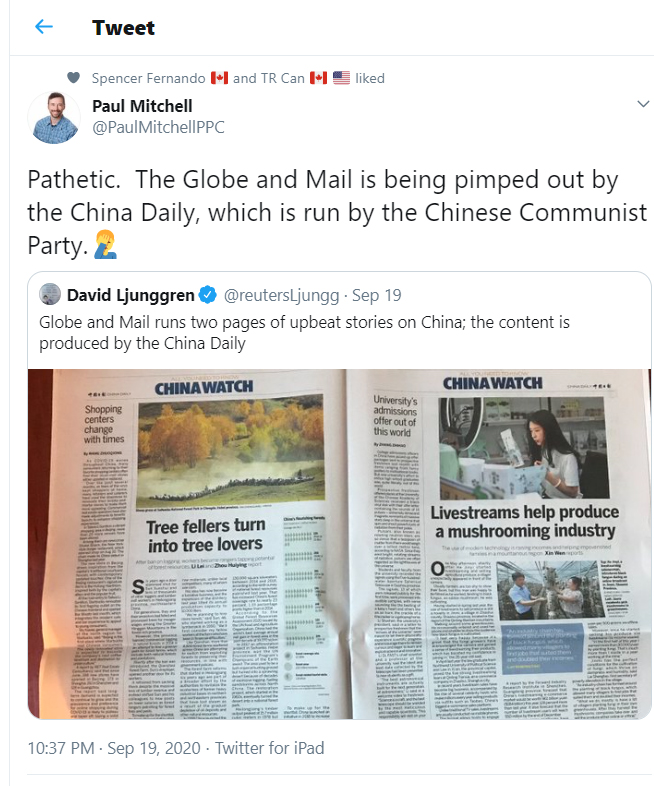 Chinese Government Infiltration into Canada's media: one example.
The Globe and Mail runs two stories produced by China Daily, owned by the Chinese Communist Party. (See also the Global News' Investigation on the infiltration of Canadian media by the Communist China party below.)
---
AUGUST, 2020: Massive Warehouse Facility
Oddly absent from national media, the Vancouver Courier quietly reports,
"Massive warehouse facility under construction in Surrey underscores China's intention to make Canada a "belt and road" country"
"The massive $190 million, 470,000-square-foot complex, dubbed the "World Commodity Trade Center," is a joint venture between a Chinese state-sponsored company and a local development firm. The centre, first conceived in Beijing, has four warehouses and two large exhibition halls — to be lined with Chinese and Canadian flags — strategically located in the Campbell Heights industrial zone between Vancouver International Airport and the United States border."

Vancouver Courier
---
JULY, 2020: Security of Canadian Embassies
"Chinese government-owned firm wins $6.8M contract to supply security equipment to Canada's embassies"
"The contract for conveyor-style X-ray machines was awarded to Beijing-based Nuctech Company, a company owned by the Chinese government and founded by the son of former General Secretary of the Chinese Communist Party, Hu Jintao."
---
MAY-JUNE, 2020: Communications Infrastructure: Huawei's 5G Networks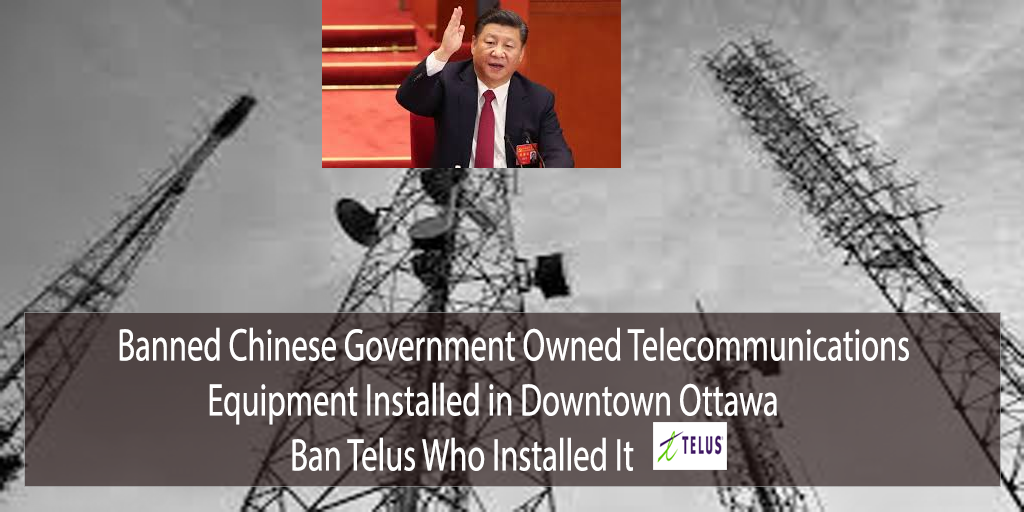 Chinese government telecommunications equipment is installed in Ottawa.
The Democratic 5 Eyes security organization (the USA, the UK, Canada, Australia and New Zealand) banned the Chinese gov owned Huawei equipment because of its espionage capabilities. Canada held out on banning the Chinese espionage prone equipment, but about two weeks ago Telus and Bell announced they would only use Ericsson equipment, like Rogers.
Now today we discover Telus installed the Chinese government equipment, not just anywhere, but in downtown Ottawa. This is sending a clear message to "little potato" as the Chinese government likes to call Trudeau. Rotten potato.
The face of the Chinese government's Hauwei has been in the news because it is run by a woman whom the USA is after for having dealings with nuclear weapons seeking Iran, also in defiance of an international agreement.
Update Dec 17, 2020: "Tomorrow is the deadline for Justin Trudeau to ban Huawei and present a plan to protect Canadians from Chinese intimidation." Update: January, 2020: There is no indication that Trudeau will be banning Huawei despite an opposition motion to do so.
---
Seniors Care Homes: BC and Trudeau Liberals Look Away -Where About 70-80% of Covid Deaths Occurred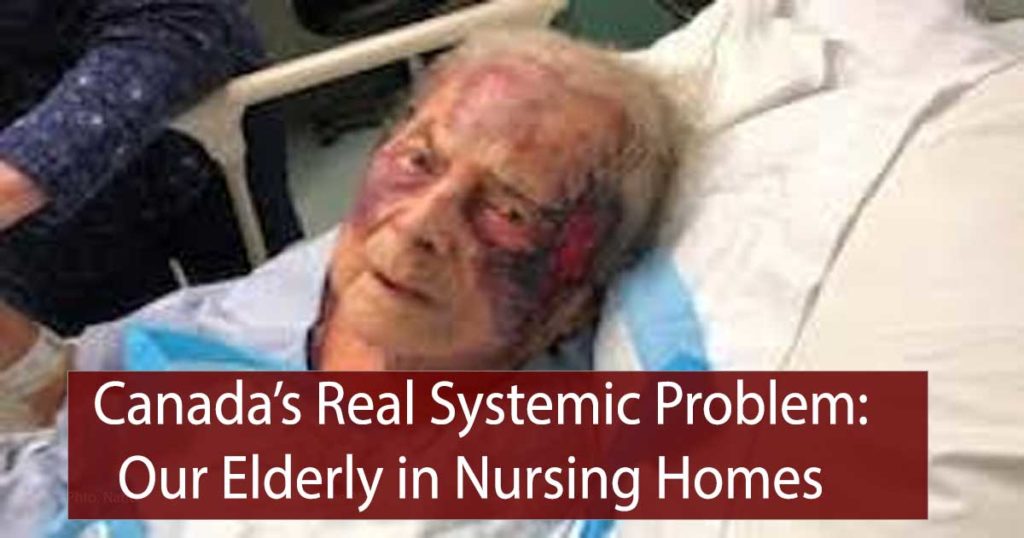 In December 2019, two months before the Covid pandemic reached our shores from China, the Globe and Mail was reporting that in selling Canadian nursing homes to China, neither Trudeau's Navdeep Bains nor Horgan's Adrian Dix included an oversight mechanism in the sale that would require China to maintain appropriate levels of staffing. Two months later 1,000's of elderly Canadians, about 75% white, would die in the care homes due to lack of staffing.
---
Medical equipment manipulation and Canadian media manipulation.
Global News investigation reveals extensive infiltration by Chinese: government plants in medical equipment manipulation and including Canadian media. See also my blog post here of examples of Chinese influence in our Canadian media coverage.
---
Medical Research:
The RCMP is investigating Chinese born scientist(s) working in Canada for espionage resulting from the transfer of deadly virus samples.
Knowing this, the Justin Trudeau Liberals trusted China to provide a Covid-19 vaccine developed by the Chinese military to inject into Canadians, instead of partnering with a trusted ally like Oxford University in the U.K.
Canada's National Research Council Strikes Deal with China to Test Coronavirus Vaccine
This deal was pursed even though in July 2019, a Chinese scientist was under RCMP investigation and was escorted off the premises of the Canadian National Research Council for sending Canadian samples back to China to aid China in being first to market for virus vaccines.. Dr. Xiangguo Qiu pictured above received the Governor General's Innovation Awards. "Qiu maintains a close bond with China and visits frequently, and many Chinese students from a notable range of Chinese scientific facilities have joined her at the NML over the past decade."
Update June 14, 2020 It is now being reported by CBC that Dr. Xiangguo Qiu, who came to Canada as an adult from China and as described by the CBC is a "Canadian scientist [who] sent deadly viruses to Wuhan lab months before RCMP asked to investigate. "
Update: August, 2020. It is being reported in mainstream media that this deal between China and Canada has fallen through.
---
Two Canadian Gold Mines are About to be Purchased by the Chinese Government
The Liberals are standing by or are not taking steps to prevent China from buying a Major Canadian Gold Mine Resource. See also this Globe and Mail article
Update December 23, 2020: Credit where credit is due, at least with regards to the one gold mine: The Nunavut gold mine will not be sold to the Chinese Government. At least it's something.
Canada on Tuesday rejected the proposed takeover of Toronto-based TMAC Resources Inc. by China's Shandong Gold Mining Co. Ltd., citing national security concerns. Under the deal, Shandong would have paid $230 million not including debt to acquire the Canadian firm, which is developing a gold mine in Hope Bay, Nunavut.
---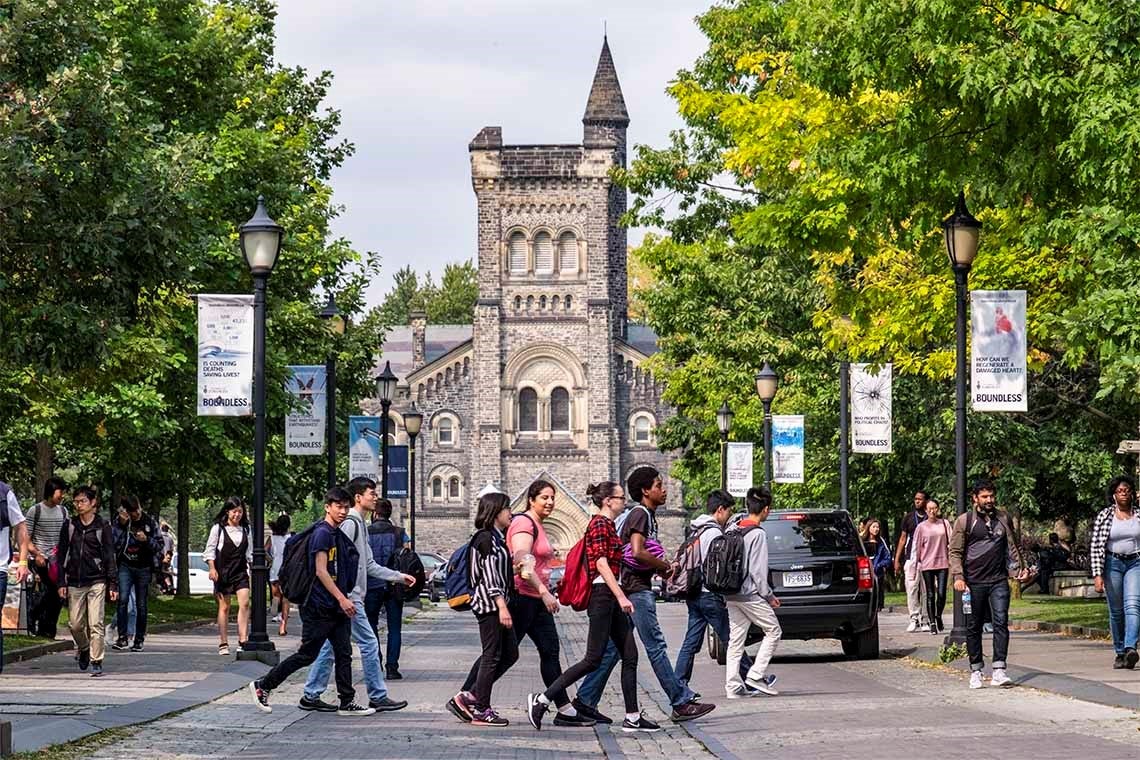 Growing evidence from highly credible Canadian sources that China has plants on the ground in Canadian universities who bully and intimidate students questioning China's communist, totalitarian regime.
A Canadian RCMP Director, who studied at The University of British Columbia and had full access to highly sensitive information in the democratic counties' 5 Eyes Alliance was charged with being a mole and leaking information to China.
---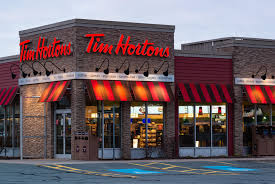 Computer industry infiltration of Canada: an example.
Tim Horton's, Canada's (perhaps now former) beloved coffee chain, accepts investment from a major Chinese social media company to provide software support
---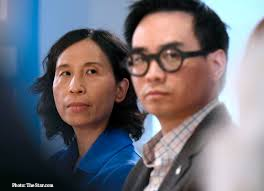 Unless we want to live under UN/WHO/China tyranny with no freedoms and mindless group think worship of an oppressive dictator, we have to speak up. There's a reason people flee China for the democratic West.